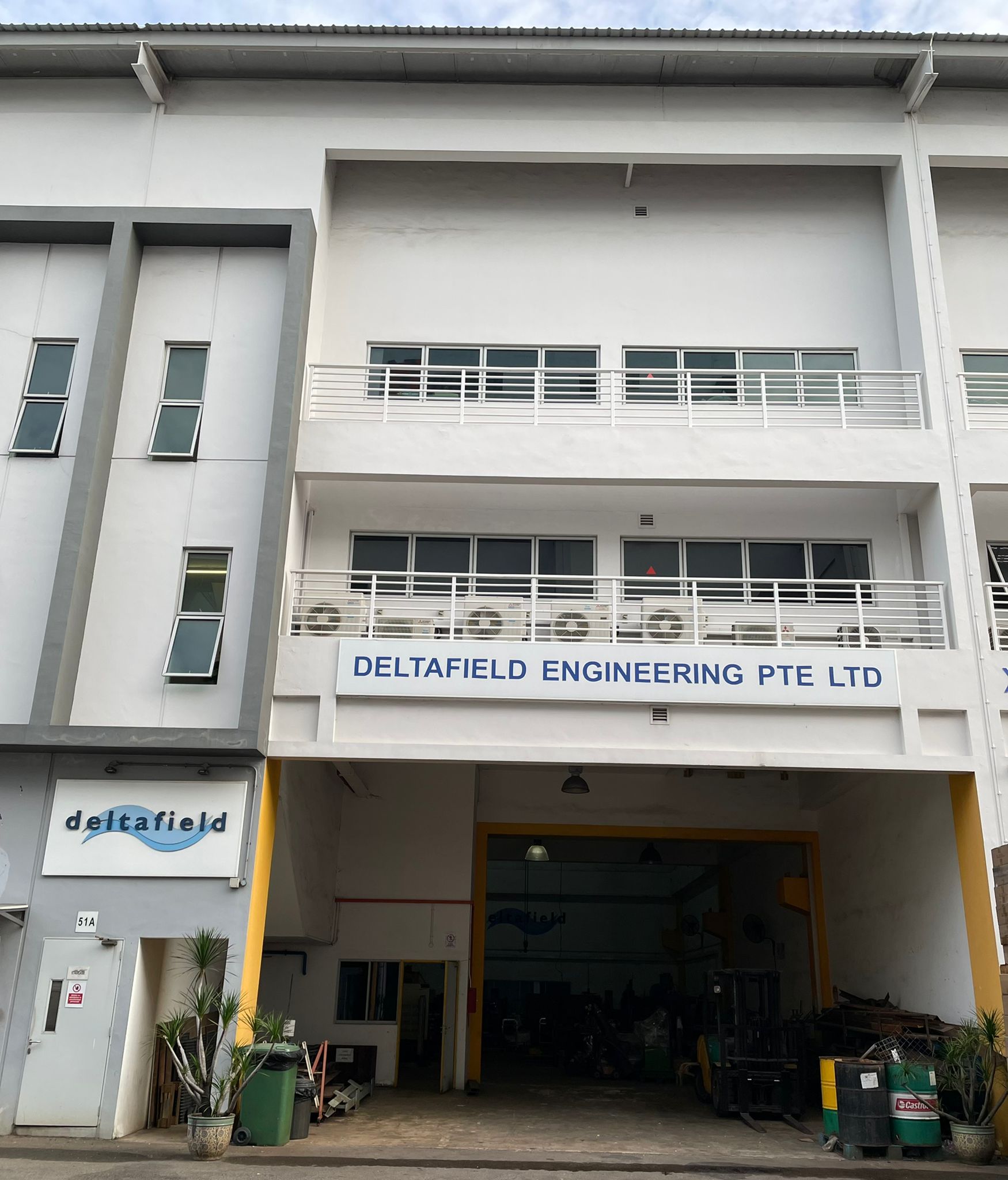 Deltafield houses a team of veteran engineers, technical experts and skilled operators who have worked together since the 1990s. Incorporated in 2002, Deltafield is dedicated to reliable engineering, quality products and responsive customer service. Our portfolio includes an impressive array of government and industrial projects in Singapore and around the world.
Under the visionary leadership of our founding director, Mr Eng Chiew Teo, Deltafield has expanded rapidly to meet the growing demands of the market. Today, we are among an exclusive number of dealers and certified manufacturers based in Asia. We cater to a niche clientele involved in chemical-processing industries such as pulp and paper mills, water and wastewater treatment plants, F&B and pharmaceutical companies, mining, and oil and gas industries among others.
Our premises are located in the industrial estate of Tuas, Singapore. It comprises a fully equipped fabrication plant optimized for efficient workflow, and spacious capacity for the storage and movement of large equipment through various production stages. It also houses our engineering offices, test facilities, warehouse and corporate departments.
Deltafield is grouped under three business divisions: Turnkey Engineering Services, Projects For The Environment and Trading & Equipment Distribution. Our end-to-end approach includes the design and development of highly customized chemical progressive systems, as well as projects involving the integration of off-the-shelf cavity pumps, blowers and separators to create turnkey solutions tailored to specific requirements. To complement our services, we also represent a number of reputable brands in the sales and distribution of specialty pumps and equipment in Singapore and the region.
Ensuring Success through Reliable Engineering, Quality Products & Responsive Customer Service
Your Gateway To Asia
As your local partner in Singapore, Deltafield opens the gateway to exciting business opportunities in Asia. We blend Asian business perspectives with in-depth technical knowledge to create relevant and practical operational solutions for the regional market.  Our work is backed by an impressive track record that includes satisfied clients across North America, Europe, Australia and the Asia Pacific region.  Find out how you can benefit from our unique East-West heritage.