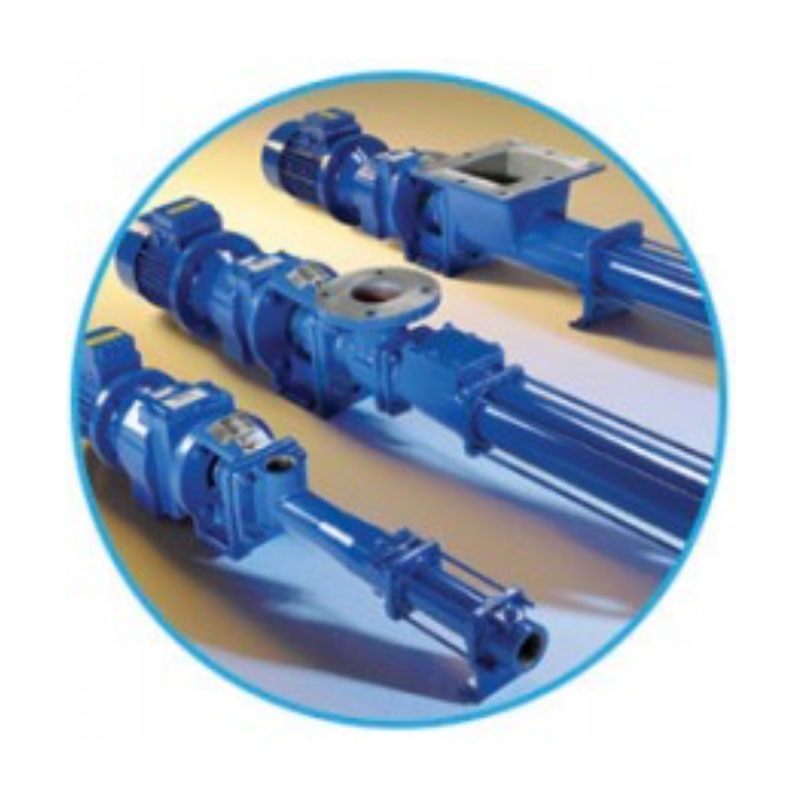 The Compact C Range progressing cavity pump has been manufactured by Mono to offer you a transfer pump designed to fit into compact spaces, whilst reliably performing to the maximum duty requirements of your application. Features include good suction lift capability of over 8 metres, positive displacement for process control and variable speed for accurate dosing.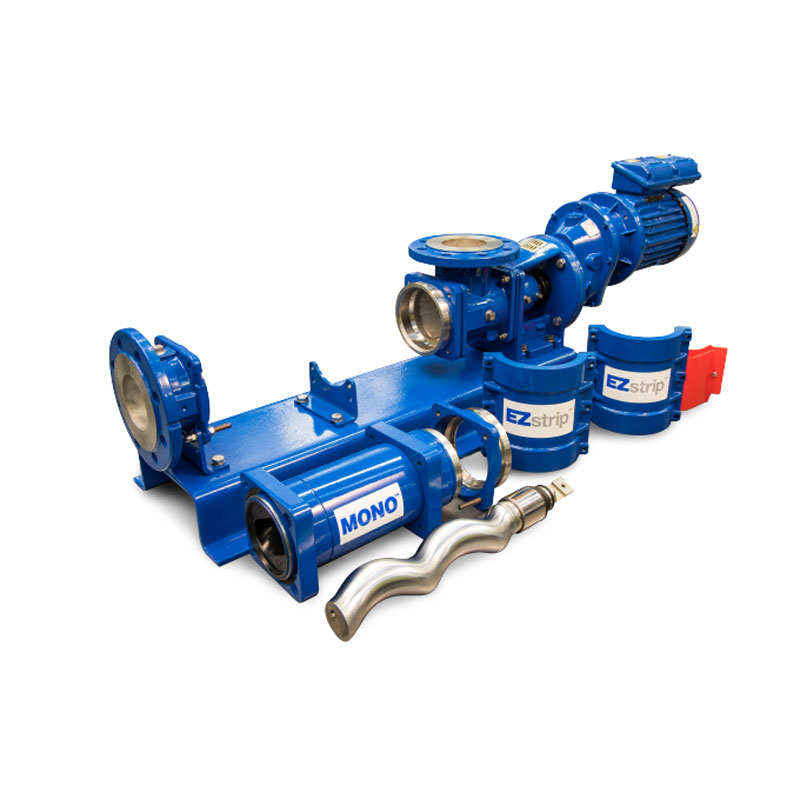 For the newest iteration of MONO EZstrip™ maintain-in-place progressing cavity pump we designed new features to make maintenance even more user friendly than before. In addition to our patented split suction chamber we've removed the tie bars, designed a new positive torque split coupling rod, and added in a captive support foot. That means faster, easier maintenance for you. The EZstrip has been specifically designed to provide a quick and easy way to disassemble, de-rag and maintain a PC pump in-situ, eliminating the costly maintenance and down time that servicing can often cause.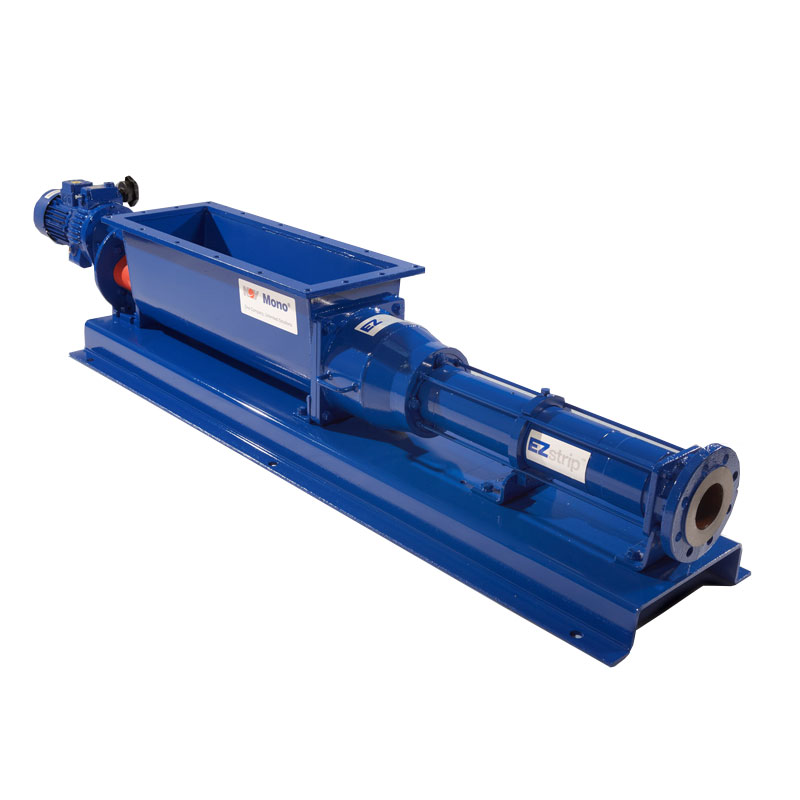 The MONO EZstrip™ cake pump features a specially designed feed chamber which is easily disconnected allowing access to the rotor and screw conveyor assembly. The rotor can then be separated from the conveyor allowing removal of the rotor and stator while in-situ, without disconnecting suction and delivery pipework.
This process can take as little as 6 minutes. Imagine the time savings you could achieve when maintaining an EZstrip cake pump.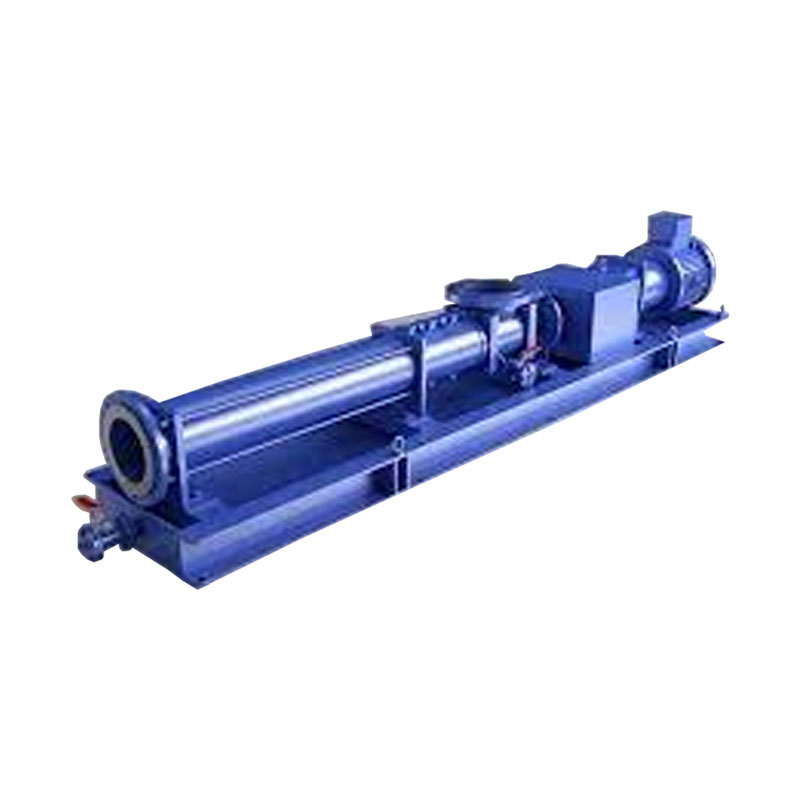 The new MONO API 676 EZstrip™ pumps provide a practical, reliable and proven solution which helps prevent emulsification, while also resisting the effects of abrasion without gas locking. This makes them ideal for many types of oil, gas and mud handling duties in drilling, exploration, production, processing and separation operations.
The new pumps feature a long-coupled, full-size base frame design that incorporates a drip tray in accordance with the API 676 Third edition. Supplied complete with a mechanical seal to API 682 Category 1, the pumps also incorporate Mono's revolutionary EZstrip technology which provides a quick and easy way to disassemble and fully maintain them in-situ.
The self-priming pumps can be manufactured from different materials to suit different applications, ranging from mild and stainless steel through to traceable and NACE-certified duplex steels.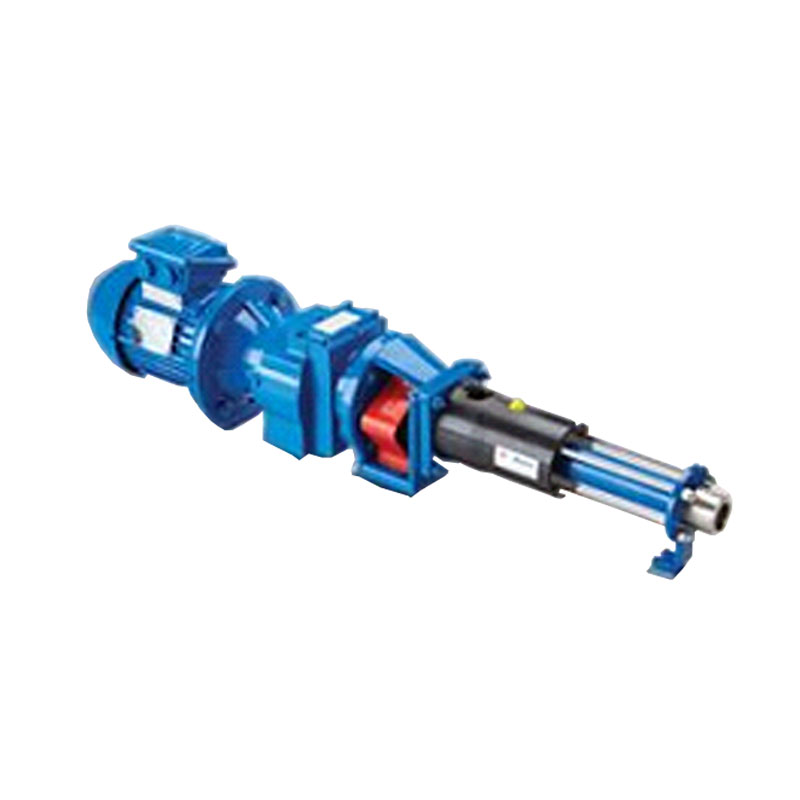 A new range of dosing pumps offering an efficient, reliable and low maintenance solution for applications where low flow, accurate dosing is required. The new Mono Dosing Pump provides a smooth pumping action with no pulsation and very low shear.
The pump is ideal for either intermittent or continuous dosing duties in high pressure, low flow applications, and represents a cost-effective and reliable alternative to the more expensive gear pumps traditionally used for these types of duties. Manufactured to ISO 9001:2008 quality assurance standards, the modular design of the new dosing pump allows the four models in the range to cover performance requirements from 5 litres per hour up to 1,250 litres per hour and 72 bar pressure.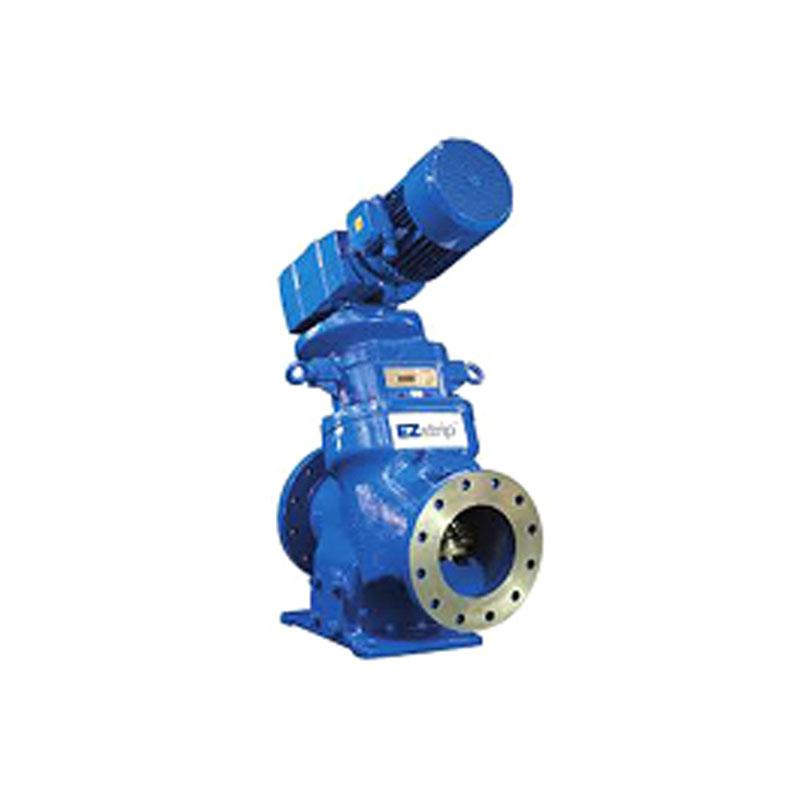 Designed specifically for the efficient maceration of abrasive sludges, the EZstrip™ TR Munchers® are very effective in capturing irregular shaped objects. The layback cutter shafts on this Muncher are set at an angle to the incoming flow. If a rejection cycle is necessary, the object can drop into the built-in trash trap set clear of and below the cutter stacks, preventing damage. The trash trap is fitted with a large diameter access port to enable easy removal, cleaning and flushing.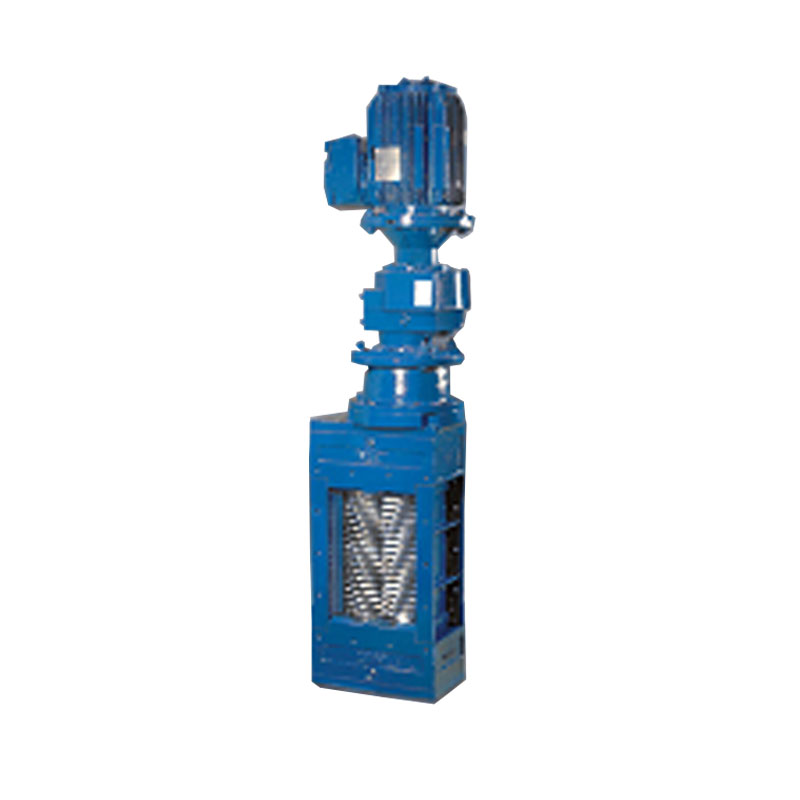 The reliable MONO Series 'A' Muncher® is well proven in its ability to effectively macerate raw sewage, sludges, sewage screenings and industrial process flows. Available for pipeline or channel installations, the shaft speed of 85 rpm offers low cutter tip speeds and therefore dramatically reduces wear rates in comparison to high speed macerators.
The Series 'A' Muncher can be packaged with a Mono transfer pump or screen to provide a highly effective macerating, screening or pumping system.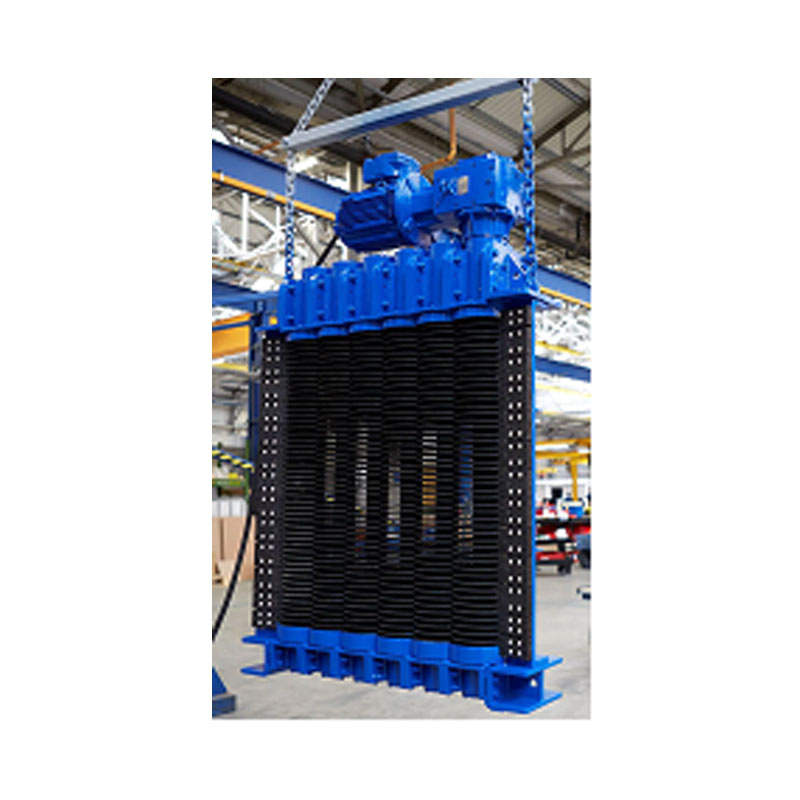 The Mono Discreen design is self cleaning and does not blind or require manual raking or cleaning. The screen is constructed using a number of shafts, each fitted with discs that overlap and intermesh with corresponding shafts. The shaft rotation forms a gentle conveying action of solids across the face of the screen to the discharge point, whilst allowing water to flow through the disc stacks. Individual comb bars are fitted to the first and last shaft to eject screening solids for discharge back into the main flow or sump area.
With the ability to remove up to 95% of solids with 2.5mm, 5mm or 9.0mm aperture sizes, and a range of screens to fit various channel widths and depths, the Discreen gives you the flexibility for a large range of applications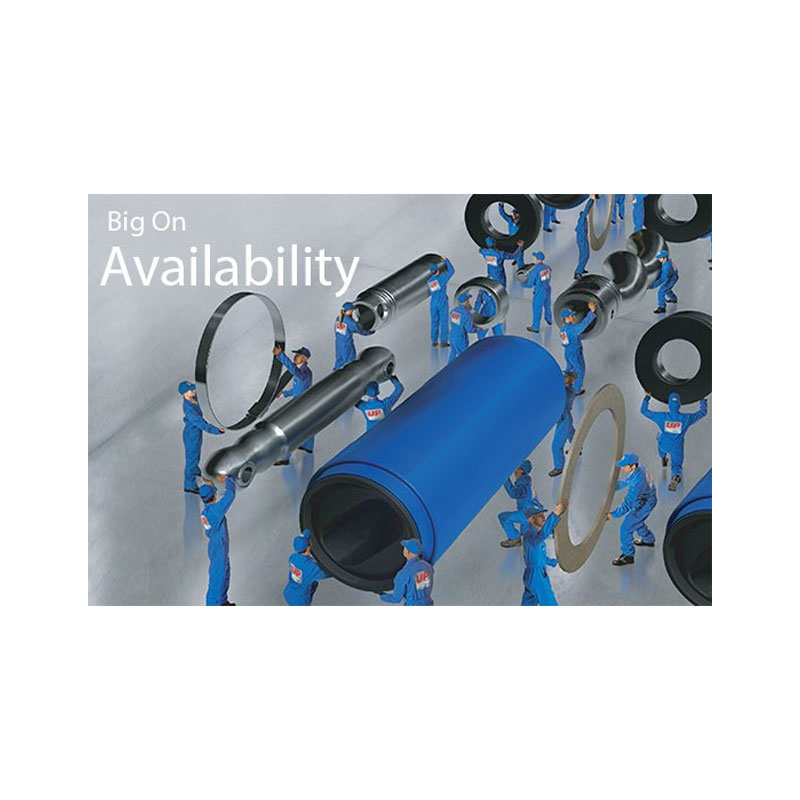 Mono has a reputation for quality in both equipment and parts. Over recent years it has been our mission to use our manufacturing and engineering expertise to expand our product offering to include a range of high quality Mono Universal Parts, suitable for many other brands of progressing cavity (PC) pumps.
We provide Mono Universal Parts to be used with the following ranges of other brands of progressing cavity pumps.
SEEPEX™
NETZSCH™
PCM™
ALLWEILER™
ROBBINS & MYERS™
BORNEMANN™
ORBIT™